Route through the classic Raval starting and ending at the Dollhouse Club
On a route of no more than 500 meters around our goal, the club Dollhouse, we will visit a few places that are among the most classic and genuine in Barcelona, all in the Raval neighborhood.
Club Dollhouse
El club Dollhouse , pointed with heart icon
will be our starting point and our end point

Arc del Teatre street

If you go down the Ramblas, you will see an old arch. This arch is the entrance to the Arc del Teatre street.
The area is a bit dirty, and the smells are somewhat unpleasant. Unfortunately it is used as an outdoor night lavatory. Anyway, we cross the Arch, and we are already in Arc del Teatre street. Our first classic place to recommend is Moog.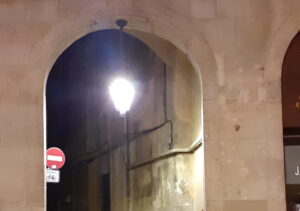 Moog
The Moog is an electronic music club. It is a classic and has been open since the 90s.
It stands out for its electronic music programming with already established names (Jeff Mills, Laurent Garnier, DJ. Hell, Richie Hawtin, James Holden or Josh Wink) and also with new proposals.
It is not a very big place, and it is a true reference in Barcelona for lovers of electronic music.
It opens every day from 9:30 p.m.
Some of the opinions of the users highlight that the neighborhood is somewhat degraded, that the public is diverse, and that they are united by their love for techno music, that the place is small but intimate, with two different areas with different atmospheres (in the bottom one, hits from the 90s, "heavier" electronic music at the top), and the ticket price without a drink (12 euros before the pandemic).
Regarding the neighborhood, remember that the Raval has historically been one of the most degraded neighborhoods in Barcelona. Over time and various municipal policies, it improved, but now it has experienced a small decline in terms of safety and cleanliness. Basically, if you move around this neighborhood at night, be careful with your things.
La Concha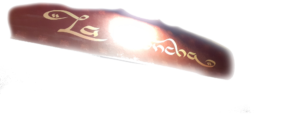 This classic place has a very characteristic decoration: it is completely covered with photos of Sara Montiel.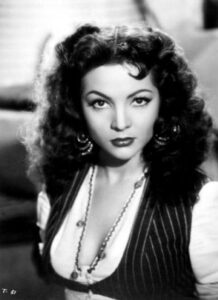 Let's remember that Sara Montiel is a famous Spanish actress, very famous during the 50-60 years. She was known mainly in Spain, but she also made some movies in Hollywood.
For many years now, this place has been run by people from North Africa, who imported some of their customs, so you will find that you can smoke in the characteristic pipe there, the shisha, and drink mint tea.
The music is diverse: from 80s pop to Arabic music.
The interior, not only because of the photos of Sara Montiel, is unique and very characteristic.
User comments highlight that it is a very suitable place to relax, because of the music and shisha, that you can eat something at noon, and that the interior is beautiful and unique.
Years ago, I frequented this place quite a bit. The drinks were good and cheap, and the crowd was very diverse, with a balanced mix of locals and foreigners. In addition, it was near a bar that he frequented and that was even more unique and characteristic, the Kentucky. This bar is not in the selection because it is not certain that it will remain open after the pandemic.
If we continue walking up the street, towards the mountain, we will find a very beautiful historical place, the London Bar.
London Bar
The London Bar imitates an English bar according to the imagination of its founder in the early 20th century. In fact, it is a modernist work protected as a Cultural Asset of Local Interest
It has a long history, and popular figures such as Pablo Picasso, Joan Miró, Antoni Gaudí, Ernest Hemingway, Antonio Machado and Carlos Gardel have passed through this bar. However, his most frequent clients were artists from the world of circus and show business, since in the same street there were a large part of the circus and theater agents of Barcelona.
While having a drink, you can listen to live performances, following in this way the tradition of its founder, Josep Roca i Tudo, who founded it in 1910. At that time it was a place in whose interior room artistic and cultural activities were carried out.
Durante el día, es característico su vermut, vermut + ginebra + bitter + triple seco, igual al que tomaban los domingos los clientes del barrio hace ya algunos años.
Its signature cocktails are noteworthy, since it has been managed for a couple of years by a renowned cocktail author, who has added cocktails with such Spanish names as Gaudí and Lorca to the menu.
User comments highlight precisely the quality of the cocktails.
We return to the Ramblas and head to our starting point, the Dollhouse Club
Club Dollhouse
Acabamos de nuevo en el Club Dollhouse, donde nos podremos relajar mientras tomamos una copa y vemos un magnífico espectáculo de striptease.